Yes, I know I'm stealing this from Katie Gregoire, but GOOD HEAVENS, JUST BECAUSE SHE DID IT DOESN'T MEAN I CAN'T DO IT TOO! (her much more coherent video will be linked at the end)
Also another disclaimer: I'm not this angry in person. I don't rant this much. Just incidentally these couple weeks I've had a lot to rant about. Just ask my friends. or not, because I rant way more to my best friends XD
In this blogpost, we discuss* components of a Christian novel, lovingly titled Every Christian Novel Ever™, and what makes up a good Christian novel.
If I had wanted to be mean, I would have written this post as a 'how to write a Christian novel of your own' guide, but I know too many authors that work too hard to diss them like that. So thank me. I'm nice, I know.
*by 'discuss,' I mean SCREAM LOUDLY AND VIOLENTLY because why be quiet when you could be loud? #goodlogic
So, what makes up any book?
Setting, characters, backstory, plotline, content, climax, and resolution.
We're going to discuss each of these.
Setting: Every Christian Novel Ever™ is either set a) in the Amish community, b) in the mid1800s in the Wild West™, or c) in Britain ~1800s/early 1900s. There have been rare sightings set during early 1900s in, like, New York, or even rarer sightings of books set in the modern time period.
Characters: A guy and a girl. (duh). Occasionally, it's a girl and TWO guys. Never two girls, and a guy…not sure why. (*eye roll*) The guy is always ALWAYS super manly and has lots of muscles, is a policeman etc. The girl may be plain to look at, because of her sad background (see backstory, below), but the instant she puts on a 'nice' dress, she becomes the envy of any man in a radius of 50 miles.

Backstory: For the girl, she either has SUPER protective parents, or else, dead parents. Sometimes with a dead exhusband/fiance/boyfriend. For the guy, he either has a dead wife/fiancee/girlfriend, or was abandoned when he was little. So basically, dead parents/ex significant other/traumatic past in general. EVERY TIME.
Plotline: The plotline could go two ways. Either the guy meets the girl and falls in love with her at first sight, and the girl doesn't love him back,  OR else, the girl and the guy don't have ANY feelings for each other, but then *something* happens that throws them together. And BAM, suddenly the girl sees the guy's muscles and sees what all she's been missing out. And they accidentally touch, and electrical sparks fly.

Content: Every Christian Novel Ever™ contains several required scenes. There's, of course, the unnecessarily detailed his-knee-touched-her-arm-or-something-and-tingles-ran-down-their-spine-and-they-quickly-pulled-away-embarassed-but-then-thought-about-that-moment-for-days moment, and there's always that impulsive he-looked-at-her-and-at-that-moment-he-couldn't-restrain-himself-and-kissed-her moment. In the Amish books, there has to be either a singing or a quilting, and there also must be a beautifully unnecessarily detailed spiel about either the guy's muscles or the girl's natural beauty.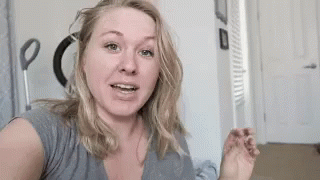 Climax: The climax usually involves some sort of realisation of love and/or a marriage proposal. Like, EVEN DISNEY WAS LESS CLICHÉ, OKAY? There usually is also a "okay, God, I guess you do exist, so I'm going to pray" moment, which is the whole "Christian" part of Every Christian Novel Ever™, I suppose. XD
Resolution: A wedding and riding off into the sunset. Oh gee, I'd never would have thought! Nothing ever happens ever again, apparently.
So now, when I review Christian novels, I can say "This book was yet another Every Christian Novel Ever™!" and y'all will know what I mean! WOOT.
And, as promised, here's Katie's video.
Leave me your thoughts down below! I know I can't be the only one who thinks that Christian novels are too formulaic.